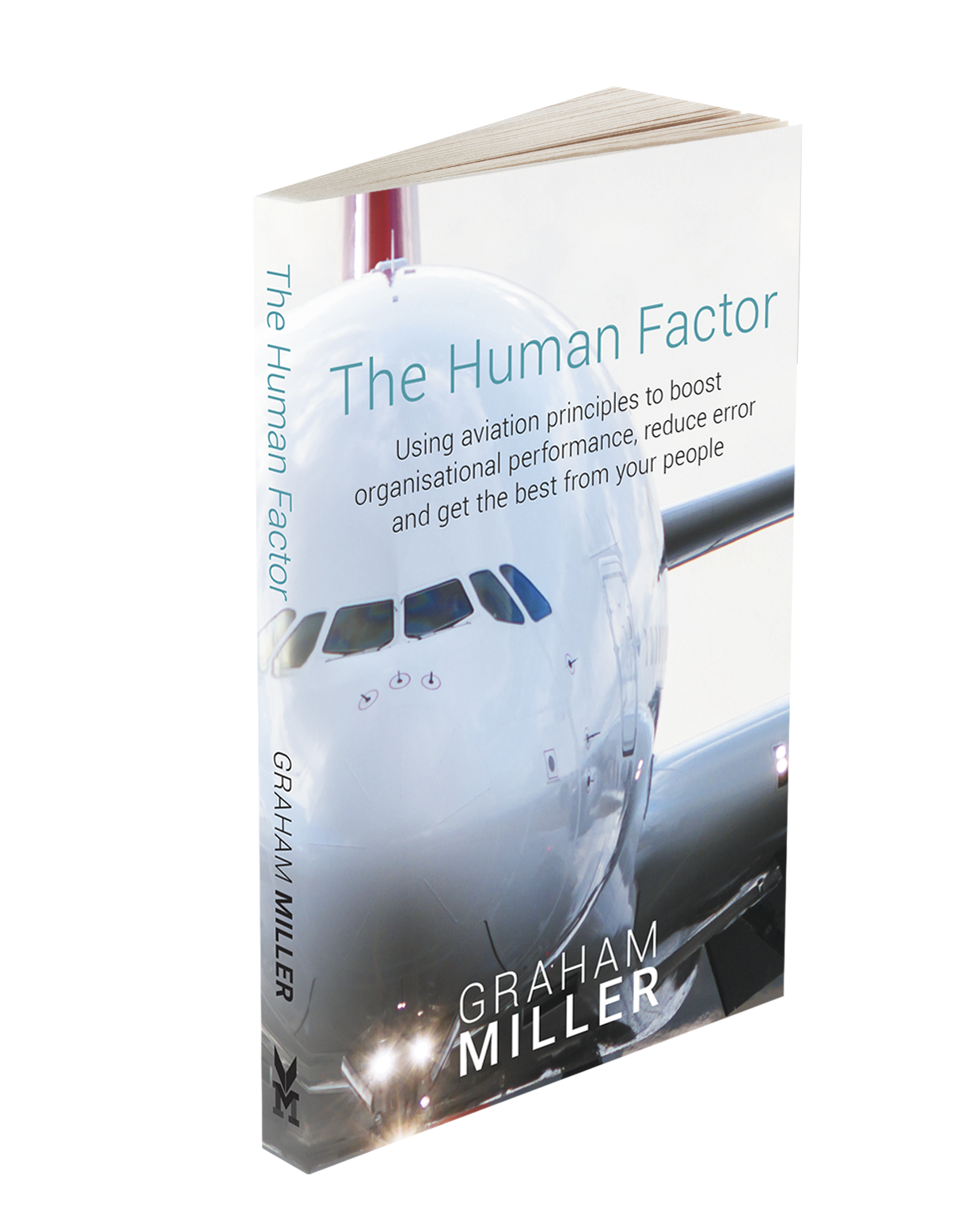 The Human Factor was written by Humans Being At Work co-founder, Graham Miller, based on his aviation background and his life's work in organisations – working in them, consulting to them, and studying them. The book reveals the simple practices and positive lessons that have emerged from the aviation industry over the past 40 years, and shows how these can be adapted and adopted in other industries and organisations – including your own.
This easy to read book provides a truly unique perspective on organisational and human effectiveness.
The Human Factor explores:
Human fallibility and why error-making is an unavoidable part of our everyday existence
How leadership style and teamwork impact human performance
How you can get your people on the same page and heading in the same direction
How you can optimise human capacity in your organisation to reduce error, optimise performance and build organisational resilience.
$34.95Add to cart